Different Music Platforms to Use in Flow Arts
Maybe you want to choose the exact songs you flow to. Maybe you want to expand your music horizons. Maybe you just don't like the platform you're currently using to listen to music. But what platforms are out there? What do other flow artists use? What are the pros and cons of that platform? Hopefully this article will help you find the music platform that is just right for you! Or a handful of platforms you never knew existed.
Internet Radio
Seeds: what a channel is built on, generally used to add variety to the channel. Some platforms limit the number of seeds you have, or what can act as a seed (artist/song/genre).
Thumbs up/down: fine tunes the station. Thumbs down may ban the song from one station, or all stations, depending on which platform you are using.
Skip: skips song but doesn't affect your station preferences. Be careful, there may be a skip limit on the platform.
PROS of internet radio:
discover new music you've never heard
you can view songs you have liked so you can find and download them
add variety to your station (can mix genres if you want)
you don't know what song is coming next, like shuffle
thumbs up/down to fine tune what the station plays
CONS of internet radio:
perhaps too much variety
can't force site to play a certain song
Pandora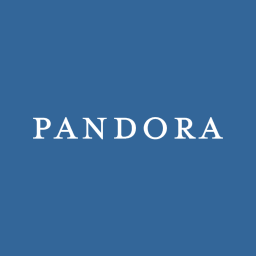 One feature unique to Pandora is the I'm tired of this track option. Using this feature will stop Pandora from playing the song for a while. There is a skip limit and once you hit your limit, using thumbs down and "I'm tired of this track" will take action on the song, but not skip the song like usual. I think my favorite thing about Pandora, compared to the other internet radio platforms listed here, is that all station customization is very clear and editable.
Since it's not at all obvious how to tell Pandora you're tired of a track, here's how you do that:
PROS of Pandora:
free, with the option to pay for upgraded account
can easily build a station based on a genre, artist, song
unlimited additional seeds, can be an artist or song
all station customization is confined to that station
can view all customization for that station
CONS of Pandora:
skip limit on free version

thumbs down and "I'm tired of this track" counts towards skip limit
6 skips per hour, per station
24 skips per day across all stations

restricted to USA
advertisements on free version, relatively frequently
Jango
Jango is special in the sense that it has unlimited skips. The other unusual thing about Jango is that giving a song the thumbs down appears to ban it across all stations, which is great if you simply never want to hear that song again, but if you simply don't want to hear it on the station you're listening to, then it's a draw back.
PROS of Jango:
one audio ad per day (but only if you connect via Facebook?)
not restricted to USA
three options: play popular, more variety, most variety
unlimited skips
CONS of Jango:
only artists can act as station seeds
limit of 6 station seeds/artists
can't remove seed/artist from station once added
thumbs down bans that song from all stations (I believe) (maybe actually a pro)
can only favorite 100 songs - after 100 it deletes the oldest favorite without warning
station customization unclear
can't search for stations based on a genre, but they exist
Google Play Music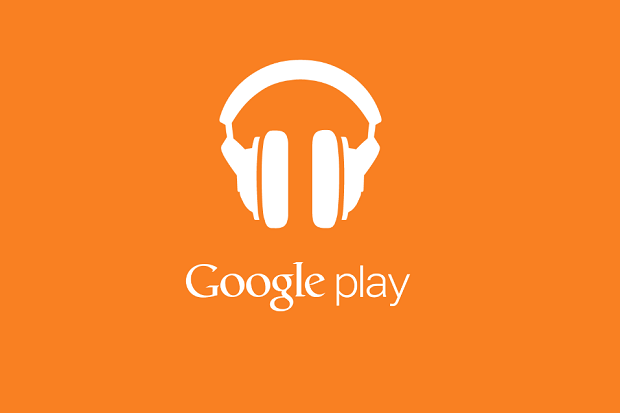 Another form of radio similar to the others. Create stations based on what artist or track you want, what mood you are in, what day of the week it is, working out, calming down, and much more.
PROS of Google Play Music:
has option to add music from your computer or device
option to upgrade to ad-free version with extra benefits ($10 per month)
upgrade includes ability to download music to play when you're not on the internet
upgrade includes on-demand access to 35 million songs
ability to create a mystery station that compiles songs based on your music tastes and music you have liked or listened to before.
CONS of Google Play Music:
"No iPhone or iPad support for All Access."
"No free add-supported version of All Access."
"Internet radio channels run out of music."
"No connection with home-theater set-tops like Apple TV and Xbox 360."
"After an hour, its browser window told me, "The queue is currently empty."
Source of Cons information: http://www.pcmag.com/article2/
iHeartRadio
A surprising feature of iHeartRadio is the ability to create/find channels like "Jenna Marbles radio". Yes, songs such as "What Are This?" and "I Hate Being a Grown Up" are found on iHeartRadio. Additionally, you can make stations based on a podcast or television show. The station called "Daily Pulse radio" plays clips from shows such as Jimmy Kimmel Live, Good Morning America, and ABC News. I mean, you're probably not going to hoop to that, but it's neat! Lastly, iHeartRadio also has live radio stations. On these stations you can't skip songs and thumbs up/down will send feedback to the station about that song.
PROS of iHeartRadio:
live radio/customizable radio stations
very easy to browse stations, including stations based on a genre
thumbs down doesn't skip song automatically
stations based on an artist allow you to thumbs up/down any of the tracks by that artist before the song plays
CONS of iHeartRadio:
seeds limited to one per station
6 skips her hour, limit 15 per day
station customization unclear
Building Specific Playlists
General PROS of building playlists:
choose exact songs you want to hear
General CONS of building playlist:
takes time to build playlist
some songs/artists can't be found
can't hear new songs
YouTube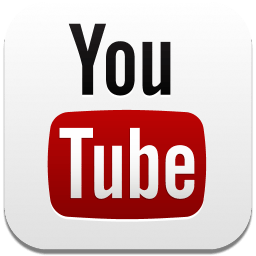 Most people know what YouTube is, but at any rate: YouTube has videos! And many people use YouTube to listen to music. Whether it's a music video, an image with the song, or the lyrics with the song, YouTube is a relatively easy platform with which to make music playlists. Just in case you aren't familiar with how to use YouTube playlists:
How to save an existing playlist:
How to save a video to a new or existing playlist:
PROS of YouTube:
free
easy to create, share, save someone else's playlist
no account needed to simply access a playlist
suggested songs (videos) displayed on right
playlists can be public or private
can link YouTube account to Gmail account if desired
almost all songs are on there to find and listen to
you can view the lyrics to songs on many of the edited videos (if you're watching and not hooping)
CONS of YouTube:
can be hard to find good audio quality
can be hard to find the right version
videos can be deleted
sometimes there are advertisements
eats up your internet data - videos take a lot of data
can buffer and pause while hooping
need wifi or very good internet signal
Spotify
I think of Spotify as being like iTunes, but if iTunes were free. It is a database of a large selection of music. One of the drawbacks to Spotify is after using it online for the first time, you must download the software in order to use your account again. It's kind of like iTunes, but if iTunes were free.
How to get Spotify to NOT open every time you log in to your computer:
Once downloaded, the default setting opens Spotify every time you log in to your computer. To change this go to:
Edit > Preferences > (scroll down) Advanced Settings > under "Start Up and Window Behavior" choose No for "Open Spotify automatically after you log into the computer".
If this setting doesn't hold after you close the program, restart your computer and try again.
PROS of Spotify:
also has radio feature
can view upcoming tracks and save them to your music to listen to whenever
can listen to a whole album
can make a playlist of your favorite songs and avoid songs you don't like
music from your computer appears on Spotify under local files (not necessarily in a great order)
CONS of Spotify:
must download the program software after first use
it wants to open on start up unless you adjust the settings
some artists have not joined Spotify (but many have)
advertisements on free version
must have internet connection to use, even though you downloaded software
Amazon Prime Music
PROS of APM:
You can make your own libraries and playlists and access them from any device
ad free
prime stations- ad free with unlimited skips, and becomes more personalized the more you listen and skip what you don't want to hear
No additional cost- Prime Music is included with a one year, $99 Amazon Prime Membership (college students can get Amazon Prime free 6 months out of the year)
CONS of APM:
You must purchase Amazon Prime (which may not be worth it for you)
Prime music is not included in the Amazon Prime Student 6 months free period
Limited catalog of music and many artists aren't available to listen to (source: http://www.forbes.com/sites/)
Sound Cloud
Sound Cloud is a really great way to listen to music if you don't want to use Spotify or Pandora, as well as find new music you've never heard of and expand your preferences.
PROS of Sound Cloud:
There's an app for it
It's free
You can make playlists to organize your music as well as listen to others' playlists
You can follow your favorite artists or people you like so you'll see whenever they post something new
When you like a song, Sound Cloud will play songs that are similar to the one you liked and introduce you to new artists
Playlists can be public or private
Ad free and no commercial interruptions with unlimited skips
If you're a musician and make your own music to hoop to, you can upload your own music and share it for others to dance to
CONS of Sound Cloud:
It can be hard to find the right version of a song
You need wifi or internet signal
Some artists may not be on Sound Cloud, therefore you might not find exactly what you want
Songs may buffer or pause when you're using it depending on your internet connection
Portable Speakers
Recommended: GOgroove SonaVERSE BXL Portable Speaker
- 7 hour battery!
This speaker (shown above): Works perfect with Smart phones (including iPhones), Tablets , MP3 Players, USB port, SD Card, non-smart cell phones, and line-in. Small portable design with carrying handle and backlit LED lights. Dual stereo drivers deliver full-range audio playback. Removable, rechargeable battery lasts 7 hours! 3 Year Manufacturer's Warranty. Includes 3.5mm AUX cord. On-board controls for volume, play, pause, shuffle, skip & more. Light enough to fit into a medium sized bag. Recharges via USB (which can be used with a wall to USB adapter to charge by outlet).
PROS of All Portable Speakers:
You do not need internet signal or electricity, you can take them anywhere.
Many of them are loud enough for you and many other hoopers to enjoy at a practice, party or hoop jam.
Many of them work with Blue Tooth.
You can play music from your phone or mp3 player.
With some speakers, you can play music from SD card or USB drive.
Most of them are small enough to fit in your purse or bag.
CONS of All Portable Speakers:
You are limited to the music you have placed on your device. (However, you may pair it with one of the other platforms in this article, like Pandora, to play them louder through the speaker with line-in to your tablet or smart phone.)
If you have a speaker with a low battery life and don't have extra batteries, or if your device has an internal battery that dies quickly, you will be without music.
What way do YOU listen to music while hooping? Join the conversation!