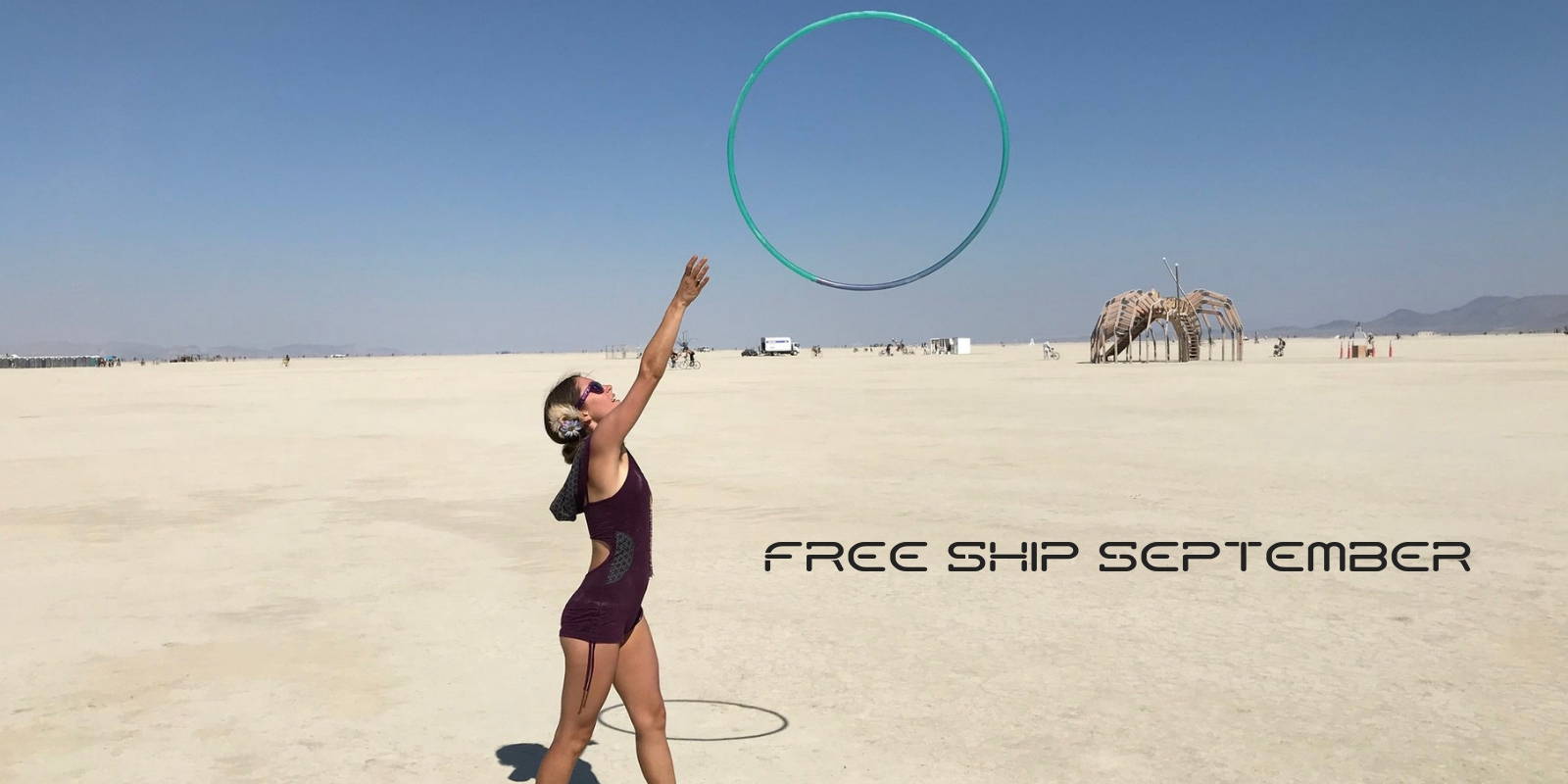 Free Shipping
United States
Lightning Fast
Ships in 48 hour
6 Month Warranty
Broke it? We'll replace it!
All bare (non-taped) polypros get free shipping for the month of September. Must use code to get free shipping.
We are feeling pretty blissed out after gettting back from Burning Man.
We wanted to do something special for all our beloved fans, so we're offering free shipping for the month on all bare polypro hoops!
Use code "shipsfree" for free shipping discount.
When you get one of our Mystery Hoops, you might just get a custom color blend hoop like no other.
Our color blend hoops are hoops that are absolutely one of a kind never to be repeated again.
Our hoops are definitely Gluten Free, but they are not kitten love free.
If you don't like cats and don't like the idea of shop cat Meowdison lounging on your hoop before it goes out, then we are not The Spinsterz for you.
You're a dude that want's to look classy as fuck with your hoop and not worry about someone making fun of you, right?
Our hoops are dude used, and dude approved.