World Hoop Day 2018
Saturday, October 6
A full day of friends, movement arts, workshops, and dancing!
Celebrate World Hoop Day in Bend, Oregon. We are pulling together a collection of experienced instructors to offer a wide selection of hula hoop fusion workshops for all levels and experience.
Hula Hoop Yoga Fusion

Hula Hoop Dance

Juggling Techniques

Contact Improv

Belly Dance

Partner Hooping

Mulit Hoop

Acro yoga
Classes will be offered from 10am - 6pm but the fun doesn't end there! Stay for the fabulous Flow and Glow Jam! Bring out your props of choice, light up the LEDs,a nd dance the night away to music from live DJs!
Instructors, DJs, and class schedule will be released in early September.
Tickets at the door:
Full Day Pass: $89

Includes all workshops and Flow and Glow Jam
Workshop Only Pass: $79

Includes 10am-6pm workshops ONLY
Individual Class: $15

Drop in to any class - pay $15/class
Flow and Glow Jam: $20

Includes all Evening Activities starting at 7pm
9am – Registration/check in opens at The Spinsterz warehouse
Meet and greet, shop flow props, music for flow and warming up
10am – Hoop Yoga Fusion
11am – Belly Dance Hoop Fusion
Noon – Lunch Break
1pm – Beginner Hooping or Juggling
2pm – Partner Hooping
3pm – Hoop Choreography
4:30 pm – Contact Fusion Hoop Dance
6pm – Dinner Break
Evening (Time and location to be announced) Acro Yoga Jam and Flow and Glow Jam with Live DJS!!!!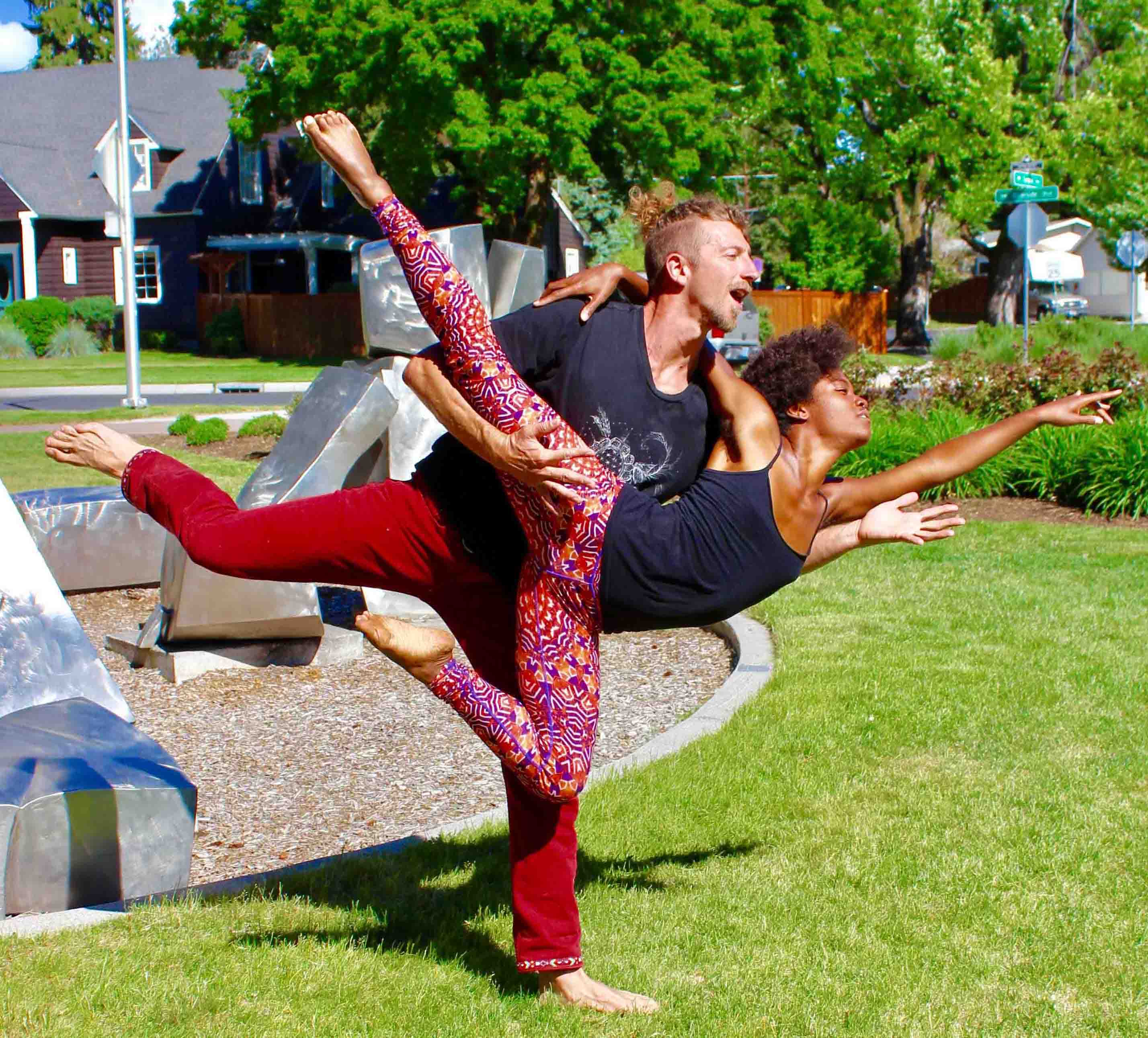 Ryan Re
Contact Fusion Hoop Dance
Ryan is a dancer, a teacher, a community leader, founder of Lucid Dance, and space holder for numerous local events. His teaching style allows students of all experience and comfort levels to feel at ease and creates a nurturing path for students to find their unique and authentic movements.
Ryan Re's Contact-Fusion is a dance form that takes the traditional roots of improvisational dance, particularly the emphasis on safe weight-sharing and maintenance of personal balance, plus free-form improv movement, showing how to imbue any partner dance with these skills. This results in an immediate increase of confidence and repertoire in partner dancing for any setting, be it country swing or ecstatic dance. For world hoop day we will be incorporating hula hoops into this movement practice for an especially unique form of partner and group hoop dance!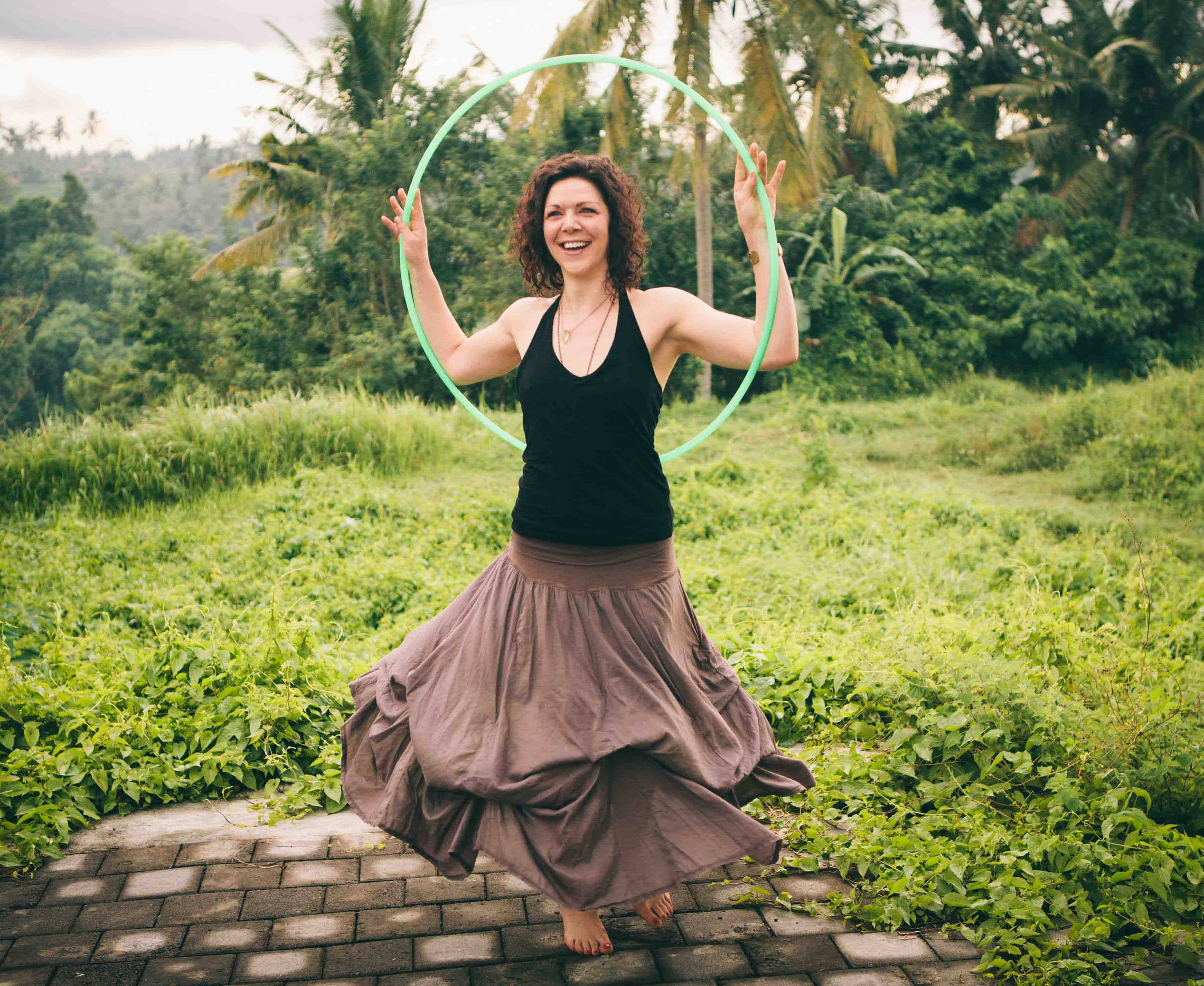 Laura Aszman
Beginner Hoop Dance and Partner Hoop Dance
Laura is a Portland based Hula Hoop instructor joining us for this special event! She teaches multi level classes and workshops with such a calming demeanor that even the most nervous of students feel comfortable stepping into new movements. Laura will be teaching our Beginner Hoop Dance class and co-teaching Partner hoop dance with Katie Pinto.
"I never imagined that I'd be teaching hoop dance classes in this lifetime. As a child, I couldn't keep one up and I shied away from the dance floor most of my life! In 2010, my life was forever changed when my niece asked me to hula hoop with her. I can now honestly say that the hoop has been my greatest dance teacher and has opened me up to a deeper, more connected sense of my body – physically, mentally, and spiritually. My passion is to create an uplifting space for others to come, let loose and be themselves. I strive for whole body, mind and spirit wellness, in my own life, and I am dedicated to helping others let their authentic selves shine. Leave my class feeling healthier and happier. Come and see what the hoop can do for you. I promise you won't be disappointed!" – Laura Aszman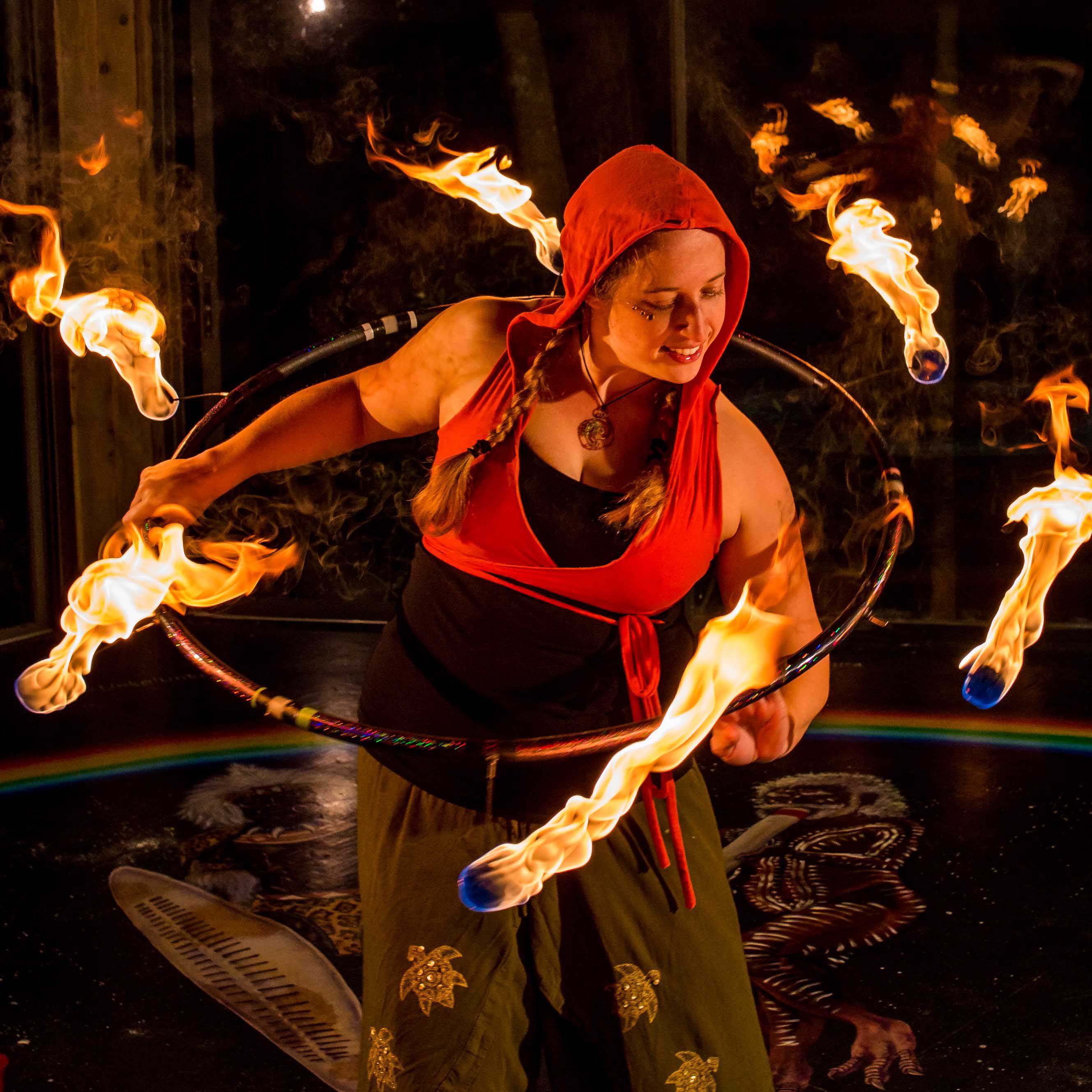 Katie Pinto
Hoop Yoga Fusion, Hoop Dance, Hoop Choreography, and Partner Hoop Dance
Music and dance has been a backbone to Pinto's life for as long as she can remember.
The addition of a circle seemed a natural progression of art forms when the hula hoop entered her life in her mid-20's. That circle has taken her around the United States, fused itself with different dance forms, became integrated into yoga instruction, and brought laughter all along the way.
Something special about the community in Bend inspired Pinto to set up a home base and for the past year and a half, she has been working on more ways to bring the local flow community together. She has participated in and organized World Hoop Day events in Boston, Tampa, Boise, and Mt. Shasta, but nothing has felt as special as organizing a full day of classes and flow jams in the high desert town she now calls home ❤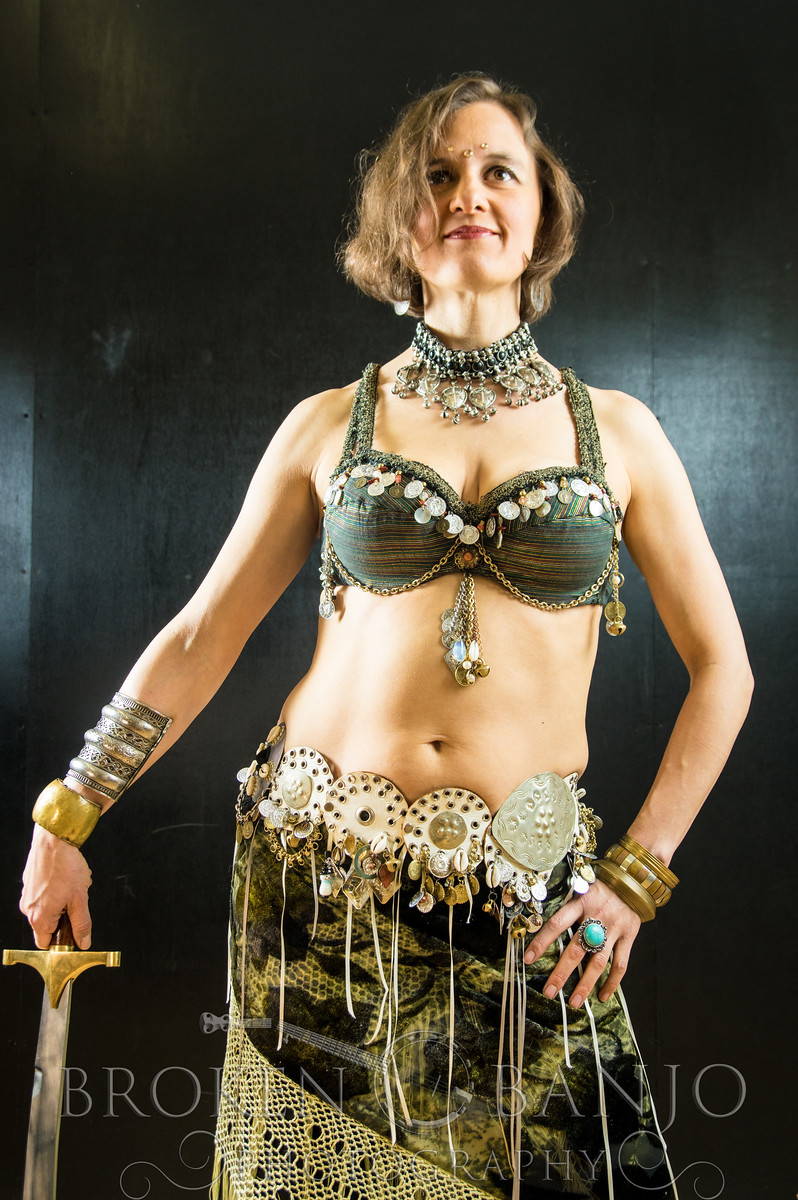 Leia Napoli
Belly Dance Hoop Fusion
Born to a bellydancer in the wide open spaces of Montana, Luminaria has been sharing her love of bellydance with Central Oregonians since 1999.
She began by teaching for Bend Metro Parks and Rec District before taking a sabbatical to focus on family. In 2005 Luminaria discovered Tribal Style Bellydance and began performing with The Bijou Project, and later co-founded the tribal fusion duo, Kamilia. In 2011 she founded her own experimental troupe ShapeShifter, which melded bellydance with firedancing and acro yoga while drawing on her theatrical background. 2015 saw her participate in the competitive troupe Dejeba under the direction of award-winning Sahara. Later in 2015 Luminaria placed first at Belly Dancer USA in the Alternative Music Professional category.
Luminaria now teaches from her home studio in Bend, Oregon. She performs regionally as a soloist at public and private events where she enjoys expressing her creativity as an artist through her technical skills as a bellydancer. She is available for hire at public and private events and as a guest instructor.
For World Hoop Day she will be sharing this form of dance while incorporating shapes and movements with our hula hoops. Perfect for all levels of hula hoopers and belly dancers, this fusion of art forms will unlock new movements for all involved.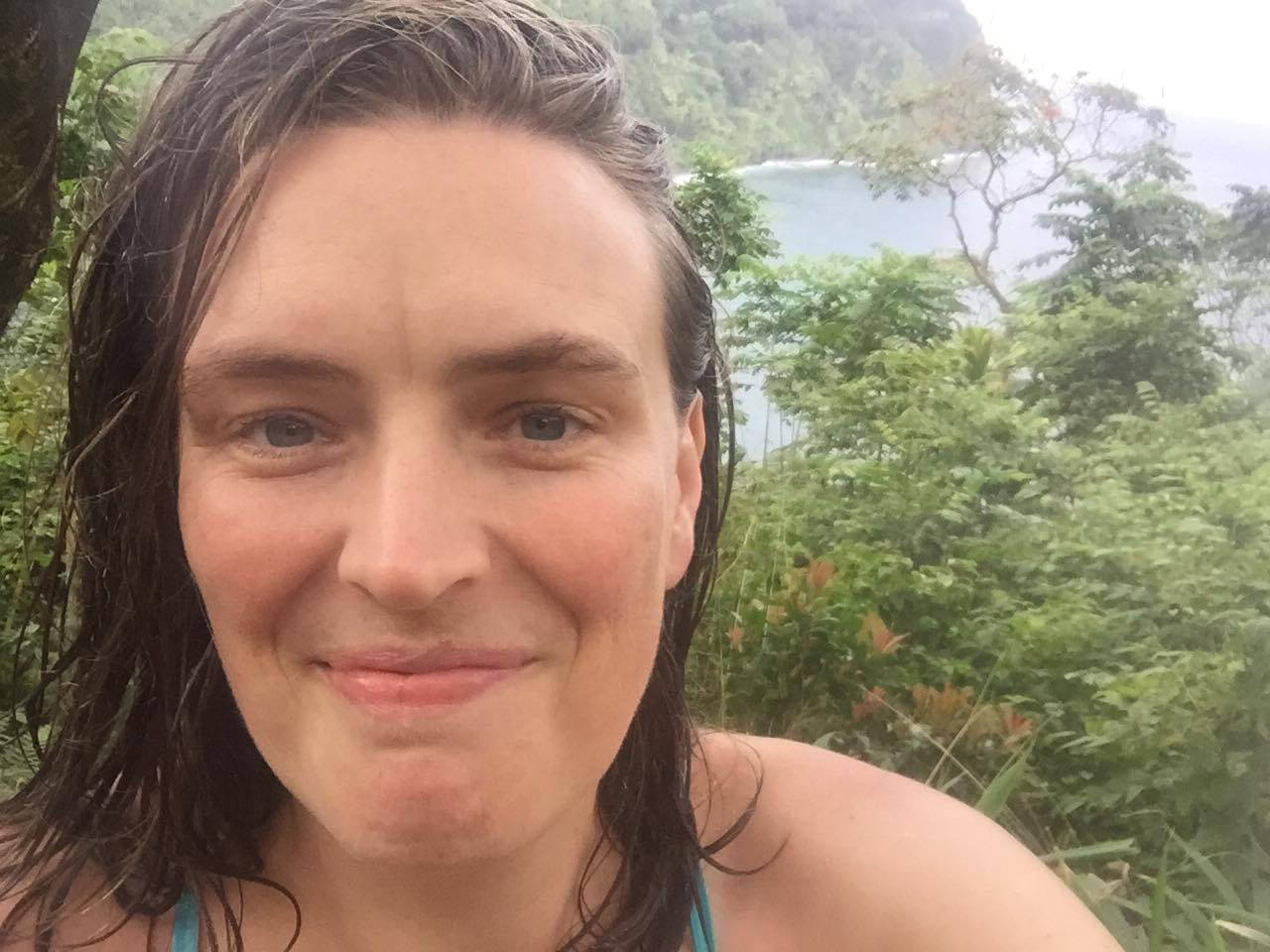 Anna Dale
DJ – Portland
Anna is a catalyst for deep authenticity and vulnerability. A Wild Nurturer, and passionate advocate for healing and the enlivened heart, body and Soul. Severe back injuries at a young age sent Anna on a healing quest that began over 20 years ago and continues to this day. As a trained bodyworker and longtime ecstatic dance DJ Warrior, she LOVES the process of awakening Hidden Veins of potential that lay dormant inside our amazingly complex physical and energy anatomy.
LIFE. In all its colors and shades moving through these bodies and discovering EXPRESSION. Using touch and sound genious as well as deeply intuitive and empathic 'sight' she supports her clients and dance participants toward Inner Gates that have rusted shut, weaving a field where shamanic transformation and initiation arise with spontaneity and the possibility of reconnection to one's own Inner Guide becomes tangible.